I am a 34 year old man named Mogens Larsen. In spite of my young age I have expierienced more than most people do in a lifetime.
I am born and raised in Denmark, and still live here with my wife and our two children.
After having completed primary school and most of junior high, I decided to go attend my final year, 10th grade, in "Midtsjaellands ungdomsskole". It is kind of a boarding school, only you go of your own free will (!). Only 9th and 10th graders are allowed, it is a place you mature and learn to stand a bit more on your own as a young adult. I was very pleased with the year I spent here.
I completed my education as an electrical engineer in the Danish navy. I spent 6 exciting years there, with a lot of trips to foreign places. From the most northern points to the Persian Gulf.
I was on the ship "Olfert Fischer" in the Persian Gulf during the crisis in 1991. See photos from this trip here.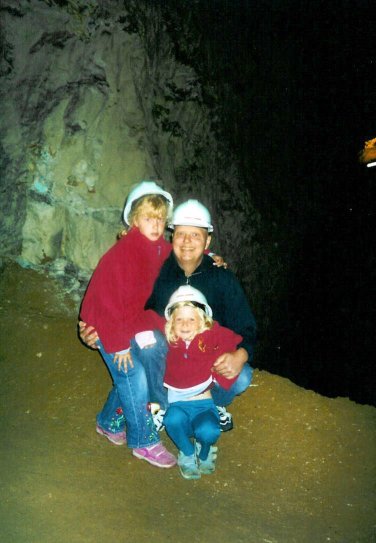 In 1989 I was diagnosed with testicular cancer. I had one testicle removed, the surgery was followed up with a chemotherapy treatment.
In 1999 I had a relapse, this time cancer was found in my abdominal cavity. I went through two "small" chemotherapy treatments and one out of two planned highdose treatments, where the bone marrow in your spine is changed. I failed to complete the second highdose treatment, as the first one almost cost me my life, and I had to undergo surgery.
In January of 2001 I was diagnosed with cancer for the third time. This time in my lungs and abdominal cavity.
It was a huge setback for me to receive this news, and I was very concerned about having to go through yet another period of sickness and various treatments.
The plan was to give me four treatments with three different chemotherapy drugs (Gemcitabin, Taxol and Cisplatin). For each treatment I was hospitalized 24 hours and they would give me the drugs over a period of 12 to 14 hours. After the 4 treatments we were going to make status over their effect.
May 1st 2001 I was given the happy news that there were no further signs of cancer.
But alas......November 2001 a scan showed increase in something that had been considered scar tissue so far, I had a small tumor in my abdominal cavity. Jan 2002 I underwent surgery for the second time, and had followup chemotherpy treatments (Topetecan). In fall 2002 I changed to another kind of chemotherapy (Isfosfamid) since Topetecan had no effect.
February of 2003 I underwent surgery for the third time, as a Pet-Ct scan had indicated that there was more cancer tissue left in my abdominal cavity. Luckily this was not the case, all they found was scar- connective- and fatty tissue.
For the full story of my illness in headlines click here.
For an introduction to my familiy click here.
If you wish to get the latest updates on me and my family click here.
I love using my pc and for the time being I am really into animated files. Below you see a variation of my first animating idea. Click here for my latest animation.